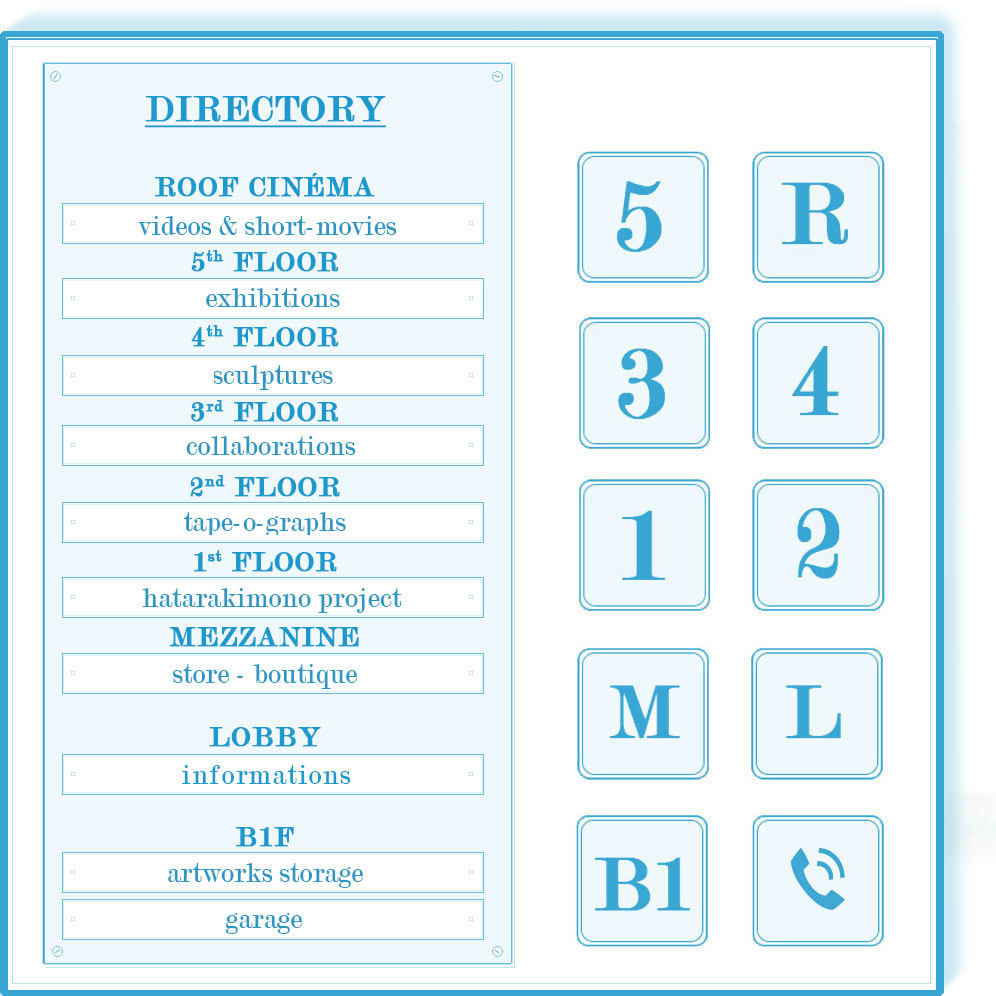 K-NARF
[ n.p.: kay-när/ff; Frank reversed ]

I AM NOT A PHOTOGRAPHER
I AM AN ARTIST WHO PLAYS TO BE ONE,
IT'S SLIGHTLY DIFFERENT !


Directly affiliated to the BRICOLAGE ART MOVEMENT
my photographic work transforms the Super-Ordinary
of my everyday life into an Extra-Ordinary
visual archive for the future.

My work is not only limited to the image itself
but also to re-invent photography and create my
own photographic world halfway in between
the imaginary and reality.





"BRICOLAGE is a French wording meaning roughly 'do-it-yourself', and it is applied in an art context to artists who use a diverse range of non-traditional art materials." [from tate.org.uk]

Around 2010, I discovered the work of american artist Tom Sachs who can be considered as the godfather of the "BRICOLAGE" art movement that was created (by him?) in the early 2000's in New York.
I then realised that my experimental approach to photography, I was already doing for about ten years, was matching with the principles of "BRICOLAGE", especially with my tape-o-graphic work.





FRANK LE PETIT, a.k.a K-NARF, is a French (and Australian) artist who lives and works in Tokyo.
Born in 1970 in Saint-Étienne [FRANCE], he is a descendant of Felix Thiollier, pioneer of Fine Art Photography in France during the second part of the XIX century. K-NARF is a self-taught photographer and started with a B&W darkroom in his parents bathroom when he was 15.

Since his first exhibition in Tokyo in 2001 with IDÉE/SPUTNIK, K-NARF has exhibited his work in France, USA, Italy, Singapore, Hong-Kong and Australia. As well as many pop-up and
non-conventional exhibitions/installations, his work was also exhibited at the MUSEUM OF SYDNEY (2004), the ARLES PHOTO FESTIVAL (2007), ISSEY MIYAKE in Paris (2012) and KYOTOGRAPHIE (2018).
His experimental approach to photography led him to be invited as one of the first members of the prestigious HP INFLUENCERS PROGRAM in 2005 (that included some of the most renowned photographers of the time), and to have support from Daniel Moquay, Director of the YVES KLEIN ARCHIVES, who has been collecting his work for 15 years.

Early 2014 he moved back his studio in Tokyo where he started to make more large-scale BRICOLAGE PHOTOGRAPHY projects including a TAPE-O-GRAPHIC LAB in a Hong-Kong tramcar, a PORTABLE OUTDOOR CINÉMA on a scooter, a PUBLI-IMAGINARY ADVERTISING CAMPAIGN in collaboration with PIERRE HERMÉ and a TRILOGY-FILM PROJECT for DS AUTOMOBILES.

In 2016, together with Shoko Yamaguchi, he started the HATARAKIMONO PROJECT to create an
Extra-Ordinary Visual Archive made of a hundred tape-o-graphic portraits of Japanese workers.
Their project was presented for the first time as part of KYOTOGRAPHIE international photography festival in May 2018.



FOLLOW K-NARF ON INSTAGRAM:





#KNARFART
#HATARAKIMONOPROJECT
-----------------

FACEBOOK WILL BE DEAD SOON, SO FORGET ABOUT IT.





If you are in Tokyo, you are welcome to visit K-NARF's studio.
by appointment only, so please contact us before coming: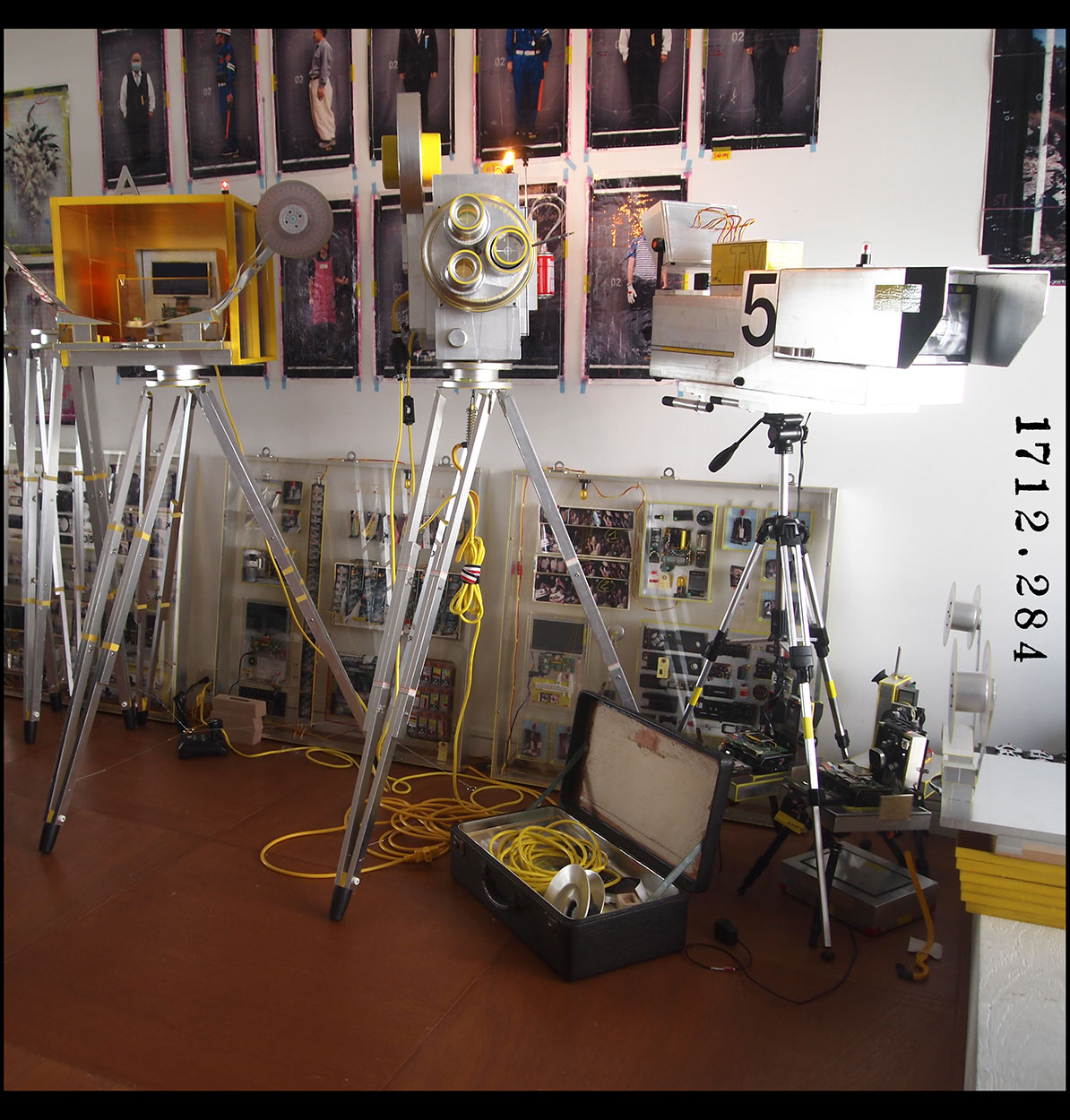 Since the early 2000's, I have kept inventing a playful and experimental approach to photography.
I started working with adhesive tape and photography in 2006 but it's only in 2008
that I pushed the idea further and invented what I named TAPE-O-GRAPHY.

TAPE-O-GRAPHY is the process to manually transfer a photography from an ink-jet print
onto clear adhesive tape. Every single work done with this method is therefore one of a kind.

Based on that process I invented and made TAPE-O-GRAPHS, FILM-O-TAPES,
CHROMOTAPES, CINÉSTATICS and PHOTOGRAFFITI.